It's long overdue but construction of the woodland workshop is underway…. The aim is to gain a bit of shelter whilst working and store milled timber whilst it seasons.
The site for the workshop is located at the end of an old gravel track and at the edge of a woodland clearing. Beneath a thick layer of leaf litter the old track provides a stable surface of compacted gravel to use as a base. It's also where a medium sized ash was felled at the end of winter, perfect to mill and stack where it lies.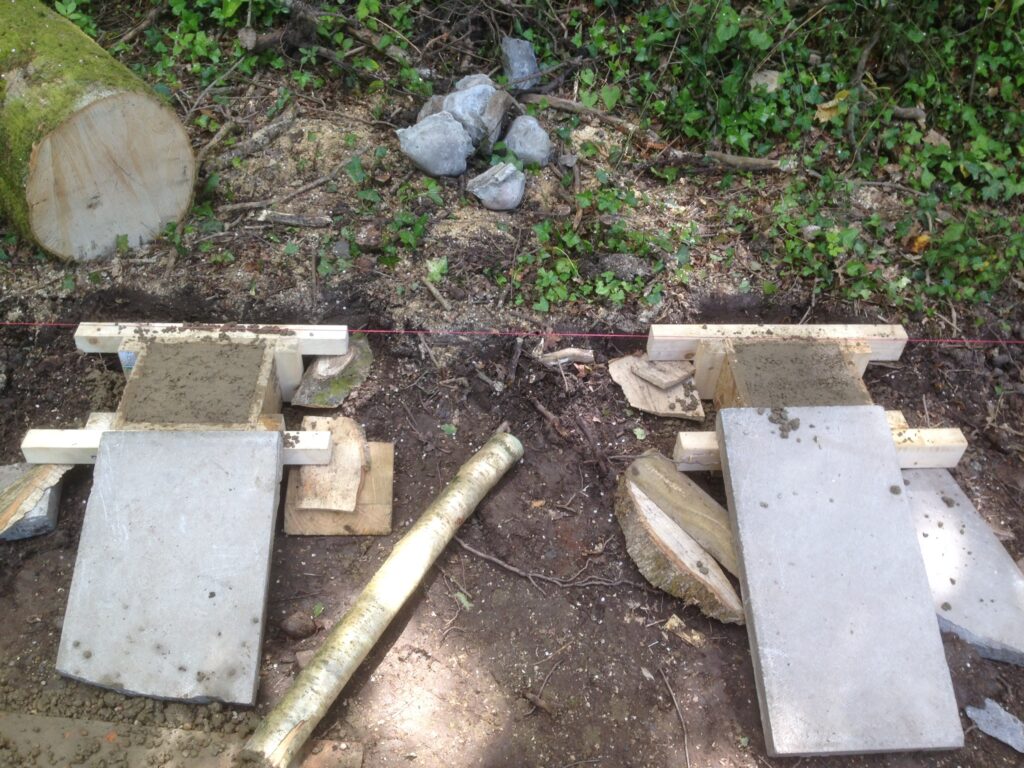 The workshop frame sits on eight small concrete bases, small enough to mix by hand. The base size means each base can be dug out easily, enabling the area to revert to woodland floor if the workshop is no longer required. The frame is simply bolted together allowing it to be dismantled, re-used or relocated.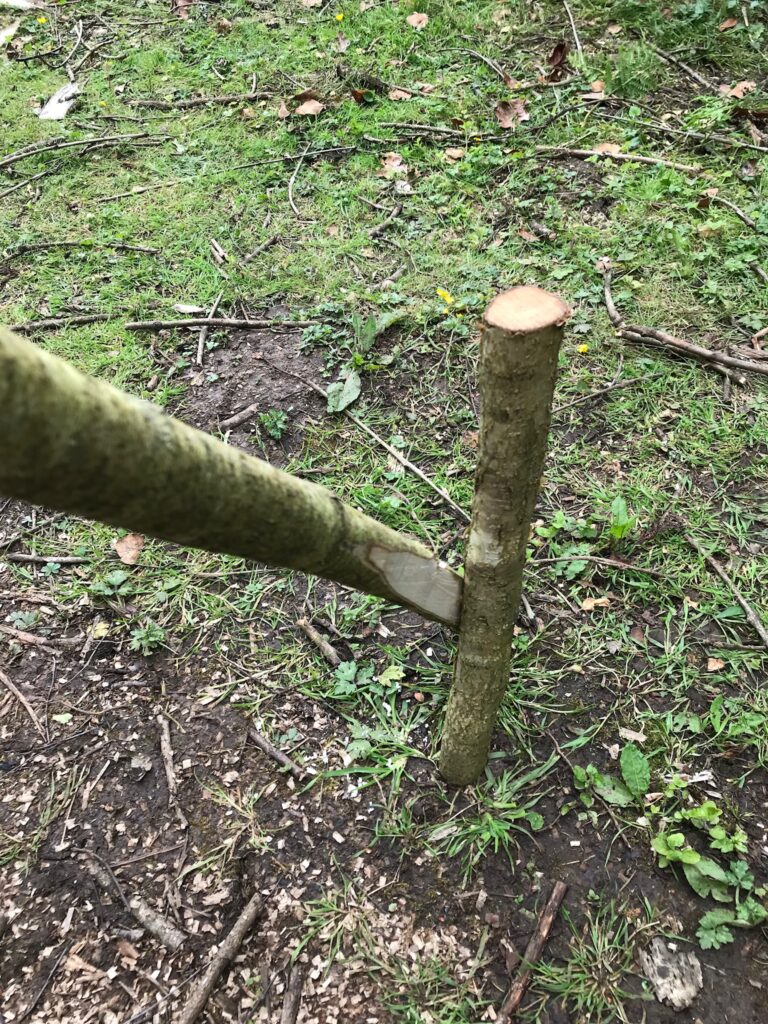 Hazel poles, sourced metres away in the woodland, provide temporary bracing and pegs whilst the frame is erected. Flat faces are created by shaving the ends with the drawknife to ease connections.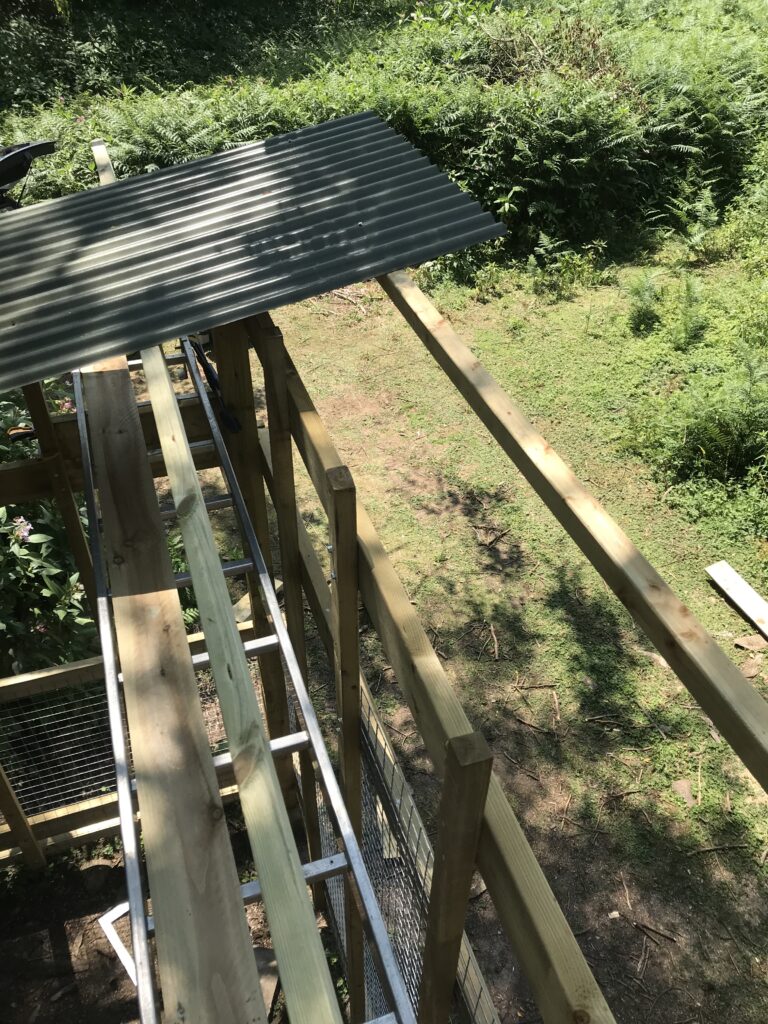 Having erected the frame it's time to install the salvaged, profiled steel, roofing and rooflights. There's also a layer of steel mesh being fixed to the frame. This will sit between the frame and cladding as a deterrent to opportunist timber thieves!
After the roof is complete, it'll be back to the chainsaw to mill the cladding from a fallen larch that is lying about 300 metres away. The heartwood of larch is naturally durable so won't need a preservative coating to prevent decay. The embodied energy will be incredibly low, just the fuel for the chainsaw to mill and my packed lunch to power transportation. The intention is to use the larch 'green'. This means installing it unseasoned and designing fixings to allow for the inevitable shrinkage.
The moisture content of freshly milled hardwood ranges from around 35% (ash) to 55% (birch). Air drying will reduce moisture content to around 20% but it takes time…..approximately 1 year per 25mm of thickness. This drying, or seasoning, requires the timber to be stacked and weighted on a stable base. Each plank in the stack must be separated with timber 'stickers' to provide even airflow to both faces of the plank. The aim is to limit splits, twisting and cupping as the timber dries and shrinks. This process can be significantly speeded up (and lower moisture contents achieved) by kiln drying. Building a solar powered kiln will be the next project …..
Low impact aspects
Salvaged materials (roofing, paving slabs and formwork).
Renewable materials (timber frame)
Locally sourced materials from within the woodland (larch cladding and hazel poles)
Previously used 'brownfield' site